About Willa's Wheels
Willa's Wheels is a fundraising athletic team that grew out of a love for cycling and the desire to give back after Willa passed away. While devastated by the loss of Willa, her parents Stacy and Henry knew there was much to be grateful for. They were able to be with Willa throughout her treatment and create magical experiences that brought her so much joy. Unfortunately they met other families that didn't have such opportunities amidst the struggle of cancer treatment and dark clouds of financial need. Stacy and Henry learned about Ray of Hope Cancer Foundation during Willa's illness and the organization's mission truly resonated with them.
Ray of Hope Cancer Foundation provides people with cancer and financial struggles some relief, some hope and some joy through unrestricted financial assistance. Stacy and Henry founded Willa's Wheels as a way for cyclists, runners and triathletes to raise money through their bike rides, runs and races to assist cancer patients through Ray of Hope Cancer Foundation grants.
Turning miles into dollars for cancer patients in need.
Since its inception, Willa's Wheels has raised more than $330,000. Every donation can make a difference for someone undergoing cancer treatment—from putting food on the table to helping pay rent or a mortgage.
Read Recent News
Make a Donation
Willa's Story
After a yearlong battle with cancer, little Willa passed away peacefully in June of 2008—just shy of her fourth birthday. Willa was gifted with a radiant smile, bright imagination and true zest for life. But most of all, she was a gift to everyone around her. She loved her family, princesses and spending time in the mountains near Leadville, Colorado.
Get Involved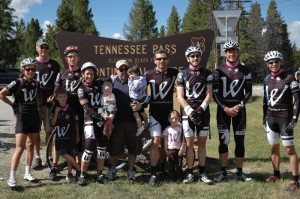 The concept: Pick a ride, run a triathlon. Take on a 5k or a 24 hour solo bike race, in Colorado or another state, whatever works best for you. The idea is to put yourself on the line, push your limits, honor sweet little Willa's memory, and support Ray of Hope Cancer Foundation. We ask that you wear a Willa's Wheels jersey for your rides/runs and set the goal of raising at least $250. Consider making a donation in the memory of a loved one, or honoring a survivor of cancer.
Join us as we turn some of our sweat back into support for cancer patients in need.
Join a Team
Contact Us
We'd love to hear from you.
Also, it's easy to stay up-to-date on the latest Willa's Wheels news—check out our latest headlines